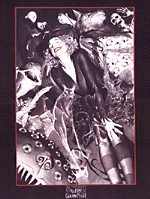 Scary Godmother: Alex Ross Print
Illustrated by Alex Ross
Measuring 16"x20", this beautifully painted print captures all the great monsters of the Fright Side! Signed by Alex Ross and numbered to 500 copies.
30.00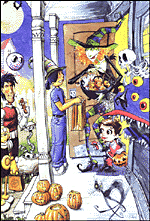 Trick Or Treat Print
Illustrated by Jill Thompson and Mark Crilley
This 16"x20" jam piece blends together the whimsical worlds of SCARY GODMOTHER and AKIKO. A signed version is available, limited to only 500 copies.
Signed - 20.00
Unsigned - 10.00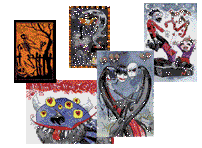 Scary Godmother Valentine's Day Postcards
Illustrated by Jill Thompson
Five, full-color Valentine's Day postcards to let that special spooky someone know just how you feel! Each card highlights a different member of the SCARY GODMOTHER supporting cast!
4.95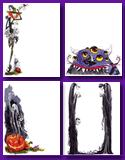 Scary Godmother Memo Pad
Illustrated by Jill Thompson
Featuring four different images on 48 sheets of white paper, this 8.5"x5" notepad showcases Scary Godmother, Bug-A-Boo, Boozle, and Orson's vampire family!
SOLD OUT